Our Team & Trustees
Pravin Navekar (Director and Mindfulness Teacher)
I have been working in the field of Health & Social Care for over 30 years. I qualified as a social worker in the 80s. Mental health and wellbeing have been my focus for over 10 years, delivering training in the adult social care sector.
Four years ago, I decided to become a mindfulness teacher as I had been practicing meditation for some time. I am one of the rare mindfulness teachers who can say they are qualified in teaching Mindfulness, undertaking a one-year teacher training pathway by a teacher connected to Bangor University.
I am Granddad to 3 lovely little human beings who are a constant source of joy.
I enjoy going for walks and travelling to India whenever I can to engage in voluntary teaching.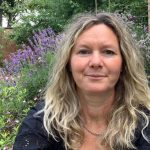 Sally Pearce (Trustee and Health and Social Care Tutor)
I started my career working in administration and then going into sales first in advertising working with large corporate companies (travelling a great deal around the country), and then going onto work in Pensions for Royal Life Insurance until I had my son, then daughter.
After a short career break being a mum, I then worked for Leicester City Council, qualifying to become an Adult Tutor and became involved in grant funded projects in deprived areas, through seeing the struggle people had with mental health, I decided to take a counselling qualification so I could use the professional skills to support people in the community. Through my passion for gardening, we started projects that were based around allotments and outdoor learning within the community and school grounds, including Sure Start and The Samworth Academy running healthy lifestyle courses. These projects became hugely successful resulting in employment and further education for people that had previously struggled but due to government change, funding became limited, and unfortunately cuts were made that limited our resources.
I was then approached to start training staff in Care Homes, Mental Health and Learning Disabilities, so I started Foundation Training which has been running for the past 7 years, taking me again all around the UK delivering Care training.
Alongside Foundation Training I have always loved gardening and wildlife, so I took my RHS Horticulture qualification and successfully passed which I'm immensely proud of.
While working over the years with the various gardening projects I understand the health benefits to individuals in both physical and mental health, I want to now deliver and promote mindful gardening to the health and social care sector and our communities.
I am a trustee for Now Unlimited and an associate teacher delivering mindfully based programmes. 
Specifically, I deliver Now Unlimited's flagship Nurture through Nature 6-week programme.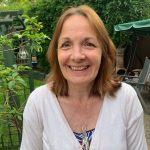 Sue Stevenson (Trustee and Grants Advisor) 
Now retired, my career has given me a taste of working in the private sector, for a well known bank, the not for profit sector, working for a Housing Association in Nottingham, and the Charity Sector working as Fundraising Lead for Headway East Northants and, more recently, as Trusts and Foundations Fundraising Manager for Leicester Hospitals Charity. Since 2005 I have also been volunteering my time for Macmillan Cancer Support as a fundraiser and more recently as a volunteer for the Telephone Buddy Service. I am also a volunteer for the Secret Garden Project at Glenfield Hospital, a member of the Sarcoma Support Group and Secretary for the Friends of Knighton Park Group. 
On a personal note, I have a lovely family, two children and two step-children and I am Nana to five fabulous grandchildren – four boys and one girl.
An interesting fact about me – I was an Olympic Torchbearer for the London 2012 Olympic Games!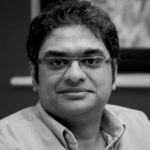 Manish Patel (Director Responsible for Finance)
Manish is Co-Founder and Chief Financial Officer of The PillboxCapital Group acquiring and operating businesses in clinical healthcare, law & property sectors. Prior to this Manish was an equity partner in a UK national firm of chartered accountants. 
Now after over 30 years first advising and then operating businesses, Manish wants to spend some of his time on perusing other interests. Manish has joined Now Unlimited as a Trustee.

Chris Walvin (Trustee and Policy Advisor)
An experienced Director with a demonstrated history of working in the Health and Social Care industry. As a successful leader and practitioner I have circa 30 years' experience working within the health and social care field for the statutory, voluntary and private sectors both at local and national level.
An enthusiastic and focussed individual who has proven successful experience of staff training and development, as well extensive hands on experience as a practitioner working with individuals with a variety of needs (in particular individuals with Specific Learning Difficulties and mental ill health).  
I am passionate about raising awareness and improving the lives of people.
About Now Unlimited
Established in 2012, Now Unlimited is a social enterprise that specialises in Mindfulness Based Development Services for organisations and individuals across The East Midlands and South Yorkshire.
Now Unlimited aim to help those we work with to improve their mental health, well-being and performance. We are committed to sharing our experience and knowledge of the application of mindfulness based approaches across the East Midlands and South Yorkshire. As a business we are all about "… simply changing peoples minds".
Our Mission
We aim to take an interactive approach to the delivery of our offer so that we are able to test each of our mission's element's.   It is our intention that as we continue to grow our clients will see a steady progression of new initiatives. Because we are a Social Enterprise, Now Unlimited believe that we should be both transparent and accountable. That is why we have shared our mission and our strategy for the future:
To promote a professional and person-centred approach to providing mindfulness-based interventions
To engage in the active use, creation and dissemination of research (our own and other people's) into effective interventions
To bring together people into communities of interest in order to share and build knowledge and skills through events and networks
To support the professional development of mindfulness teachers, mentors and consultants by providing:
Provide access to quality training
Provide access to  and share academic literature and effective evidence –based practice
Create opportunities to be part of a face to face and online community to discuss the application of effective mindfulness practices and teaching
Support research activity
Contribute to the building of recognition of the need for professional development in mindfulness
To achieve our modus operandi we use a combination of mindfulness based mentoring, consultancy and training programmes to provide our services. Our interventions focus on three key areas; personal development, organisational development and working with client groups. As a business we adopt a secular, research led approach to the application of mindful techniques. There is an ever increasing body of research from fields such as Neuroscience that support the effectiveness of mindfulness based approaches and the impacts they generate.
For individuals we offer a wide range of services that allow progression from wishing to discover what mindfulness is to becoming an experienced tutor with embedded, everyday practice. Now Unlimited takes clients on this journey through a series of development opportunities that build on previous learning; Taster Sessions, 20 hour Mindfulness-Based Stress Reduction (MBSR) and Mindfulness based Cognitive Therapy (MBCT), Mindfulness Teacher Training, Mindfulness Mentoring and individually tailored learning and support packages.
Our work with organisations encompasses the public, private, voluntary and community sectors. The interventions focus on organisational development or those wanting to adopt a mindful approach to working with their clients. Now Unlimited uses mindfulness-based interventions to support organisations in creating happier, healthier and more productive working environments. Now Unlimited collaboratively generates bespoke learning and support packages that include tailored assessment methods for our mindfulness-based interventions, mentoring, consultancy and training services.
Our learning and support packages are delivered by hand picked Associates who are experienced mindfulness practitioners, from a range of disciplines who have the skills, knowledge and experience to make our course content meaningful and engaging. This means we can respond to the needs of the different sectors and individuals we work with.
Drawing upon the most up to date research to develop our delivery, we operate within the principles and guidance set out in the Good Practice Guidance for Teaching Mindfulness-Based Approaches  produced by Bangor, Exeter and Oxford Universities which can be found here.
Now Unlimited also adheres to the CMI code of Conduct and Practice, which was revised and reissued one year ago, and is enshrined in six principles:
Behaving in an open, honest and trustworthy manner
Continually developing and maintaining professional knowledge and competence
Acting in the best interests of your organization, customers, clients and/or partners
Upholding the reputation of the profession and the Institute
Respecting the people with whom you work
Creating a positive impact on society
Our Objects
(1) The objects for which the Company is established are:
(a) To develop and deliver person-centred services that help people to achieve healthy minds and ethical ways of living.
More specifically our charitable purposes are to:
Advance the education of the public in Mindfulness and flow states.
To undertake research into mindfulness and flow states and to share the learning.
To relieve mental and physical suffering by providing activities that help individuals experience mindfulness and flow states and help organisations to create healthier working environments.
As a social enterprise our surplus will be principally reinvested to further our social aims.